Are you looking for the perfect Christmas gift for the hobbyist in your life, or have you been sent to this link by that particular hobbyist? Look no further than Hobby Components! We have a wide variety of electronics and DIY kits that are sure to please even the pickiest of makers.
If you're looking for a gift for someone who has shown an interest in electronics, we would recommend our Starter Kit, which comes with everything they'll need to complete the projects in the included book, including light, sound, temperature and motor projects, to name just a few. All projects come with pre-written sketches and have clear breadboard setup diagrams.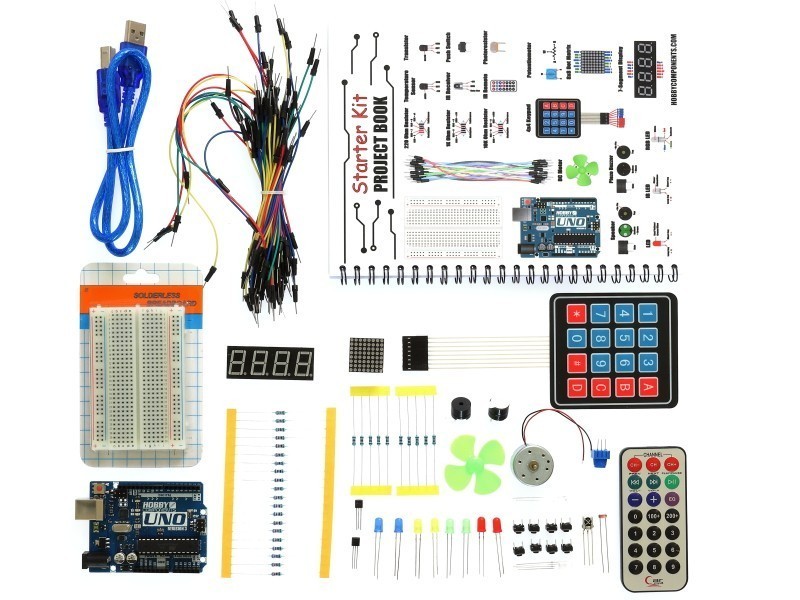 You can see the starter kit here.
LED Cube Kits anyone?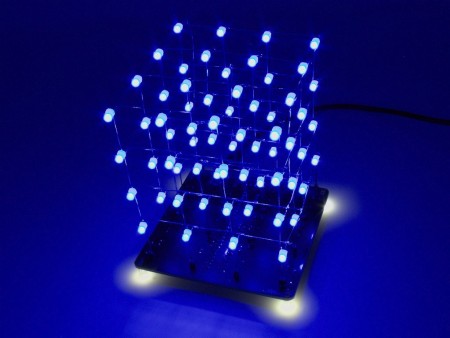 Alternatively, take a look at our 4x4x4 LED light cube kits! These are super popular and we offer them in lots of colours. The kits have all been designed with through hole components so no specialist equipment is required to put them together, a soldering iron and a little patience! The kits also now come with optional templates to make soldering of the LEDs even easier. And at £12.99 they're a bargain!
You can see the 4x4x4 LED Cube kit in blue here
You can see the 4x4x4 LED Cube kit in white here
You can see the 4x4x4 LED Cube kit in red here
You can see the 4x4x4 LED Cube kit in green here
You can see the 4x4x4 LED Cube kit in pink here
Want to gift a more demanding kit? Something they can really get their teeth into?
Check out the 8x8x8 LED Light Cube kit!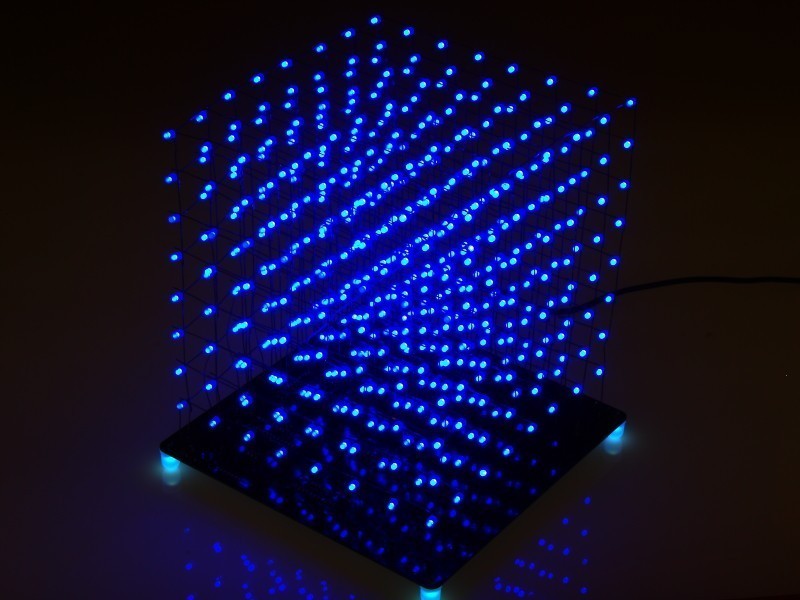 This is a mammoth of a kit, and is sure to keep them occupied for many hours! The kit includes all the components necessary to build the driver base board and a whopping 512 3mm diffused blue LEDs to build an 8 x 8 x 8 cube measuring approximately 17cm square. The kit has been deliberately designed to only use through hole components to make it as easy as possible for people who don't have much soldering experience (we do still recommend a little experience with soldering).

When completed simply plug in a power supply and the cube will spring into life displaying cool patterns in 3D – no computer is required! What's more, your completed cube is actually an Arduino compatible in disguise. It has an ATMega328 device with the Arduino bootloader pre-programmed into it. Just connect a standard programming cable and download our 8x8x8Cube library and you can reprogram your cube with your own patterns directly from the Arduino development environment.

To construct this kit you will need a soldering iron, solder and some tools such as a pair of snips, and long nose pliers.
Check out the 8x8x8 cube kit here.
Or are you simply after something to stuff those stockings with?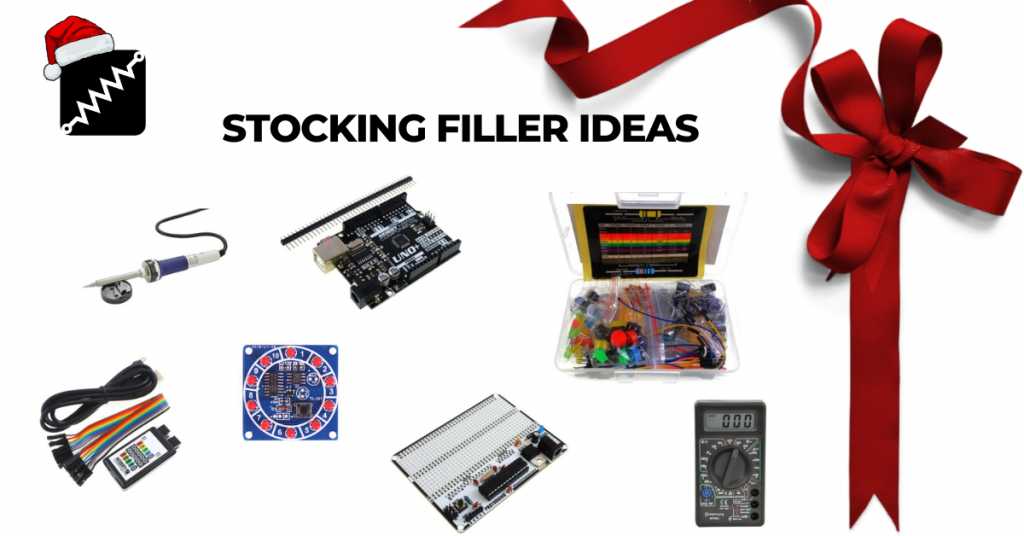 We have lots of items suitable for the electronics hobbyist at great prices. Check out the stocking filler section of our website here.