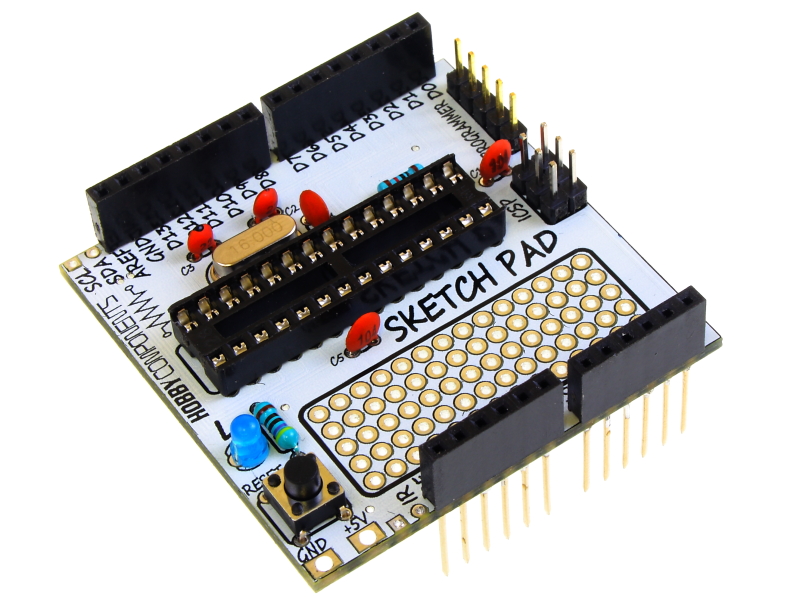 Building your own hardware is always fun, especially when it's combined with the Arduino platform. For this product a combination of the two are used to create something that's both fun and useful.
The Sketch Pad is a kit of parts which includes a custom PCB that when soldered together creates an Arduino compatible development board including the standard Arduino headers – allowing many existing shields to work with the finished product.
The kit also includes standard ICSP and serial programming headers that with the addition of an in-circuit programmer, or USB to serial adapter you can reprogram the the ATMega328 processor with your own sketches whilst it is inserted into the main board.
To make this kit suitable for even a beginner to build it was specifically designed to only include easy to solder through hole components. To add an extra layer of practicality a 14 x 5 design pad area was added to the design in order to allow you to solder your own circuits directly onto the board.
The kit can be purchased directly from Hobby Components.